Brown and Associates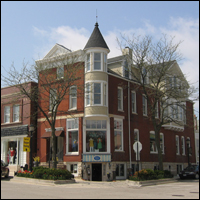 Brown and Associates is the premiere mediation practice, recognized for its work in areas of Divorce Mediation, Parenting Contracts, Post Divorce Issues, Family Real Estate, Family Businesses, Corporate Harassment and Bullying, as well as Eldercare Issues.
Brown and Associates exclusively focuses on helping couples dissolve their marriages and renegotiate their relationships, as Partners in Parenting.
Clients have employed Brown and Associates to draft their Divorce, Parenting Contract and Numerous Post Divorce Issues. Families have utilized mediation to assist with issues relating to real estate, family owned businesses and Eldercare. Corporations engage Brown and Associates to mediate issues of Sexual Harassment and Bullying.
Given the expertise of Paula Brown as a marriage and family mediator, and therapist, the goal for any type of Mediation is to secure the best possible resolution for all involved.
What is Mediation?
Mediation is a process in which a third person helps participants in a dispute to resolve it. The agreement resolves the problem with a mutually acceptable solution and is structured in a way that helps maintain the continuing relationships of the people involved.
In order to resolve the dispute, the participants must negotiate the solution. Participants must negotiate which solution or combination of solutions is acceptable to all of them. That is why mediation is ideally suited to family disputes.
All family disputes, require the settlement of complex emotional issues as well as mundane practical matters. In Mediation each person learns to be able to deal with their emotions, while resolving problems in an equitable and mutually acceptable way.
Corporations are also a type of family that must learn to resolve disputes caused by inappropriate behavior; therefore mediation is being used more as a means to resolving issues of harassment and bullying.
Links
Mediation Council of Illinois