Paula K. Brown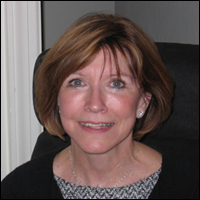 Paula received her masters degree in counseling psychology from Benedictine University, Lisle, IL, was trained as a divorce mediator and conflict resolutionist from DePaul University law school, trained as a divorce coach and parenting specialist from the Collaborative Institute of Illinois, is certified as a drug and alcohol counselor of Illinois, and is a licensed clinical professional counselor in private practice. Her undergraduate degree was earned from DePaul University, Chicago. Paula has been in private practice since 1999 under Brown & Associates Counseling & Mediation Center.
Currently, Paula is serving as Vice President of the Mediation Council of Illinois 2010-2011.
Paula's background includes assignments as a court appointed mediator for DuPage county. In addition, her private practice includes ,mediating divorces, parenting contracts, post divorce issues, family real estate issues, family businesses, corporate (office) harassment and bullying behavior, as well as eldercare issues. Paula gained experience at Hinsdale Hospital and the DuPage County Health Department counseling individuals, families and couples, with a focus on families and their issues. She has also worked with impaired health professionals at Rush Behavioral Health. Paula has a solid foundation working with the dually diagnosed population, both, individually and in support group environments. She has worked as a college career counselor. Paula has appeared on NBC & WGN speaking about various divorce and mental health concerns. She also is a divorce coach, currently runs one of the few surviving infidelity workshops in the area and is focused on helping couples and families stay together after they have experienced an affair.
Paula worked for thirteen years as an association executive concentrating on conflict management. While raising a family of her own, her experiences in her personal and professional life enabled her to gain a wealth of insight and understanding relating to loss and tragedy. Paula has always had a strong interest in family's issues and helping families to sustain themselves.